Established in 2003, Alzahra Studio is home to a friendly team of more than 100 exceptional artists providing world-class visual effects and 3D animations for movies, television, and commercial markets.
Founded by Javad Matouri and with more than 18 years of industry experience, we offer a full range of services such as conceptual design, pre-visualisation, look development, on-set supervision, matte painting, composition and 3D animations for feature films, episodic, and television.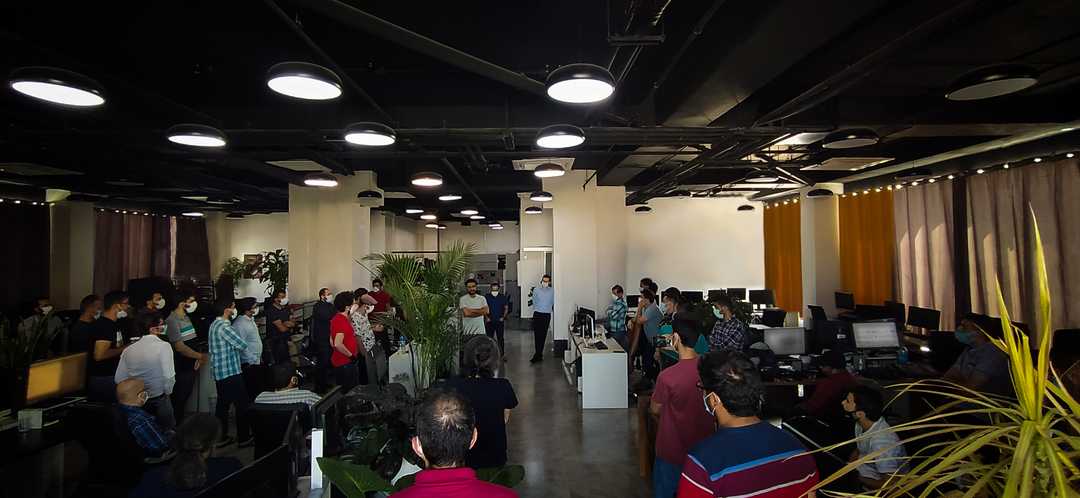 VFX:
We have created visual effects for more than 100 movies and 10 television series. We are honored that our work is acknowledged by the industry. Our team won the Best Visual Effects Award at the 37th Fajr Film Festival for the visual effects of "A Hairy Tale". Alzahra Studio also has cooperated on successful international films such as: 'The Salesman', Winner of the Best Foreign Language Film at the 89th Academy Awards 'Bahubali 2: The Conclusion', The Best-Selling Film in the History of Indian Cinema, '2.0' , the Most Expensive Film in Indian Cinema Over the years we have worked with prominent directors such as Asghar Farhadi, Majid Majidi, and S. S. Rajamouli. During this time we faced countless challenges that we overcame thanks to the team spirit present in our hard-working team.
Animation:
We have created more than 50 animations including animated shorts and television commercials. Companies such as Cheetoz, Rightel, and Sarmaye Bank have trusted us to create commercials that represent their brands. Alzahra Studio also offers 3D animations for television series. One of our notable projects in this field is Fananees, for which we created more than 150 minutes of world-class animation. A team of more than 70 artists worked for more than a year on this project.
Agenda
As a team of more than 100 artists who pursue their artistic goals tirelessly we work closely with filmmakers to assure their vision is realized on screen.
Our mission since 2003 was to prioritize quality. Every shot deserves the best style and quality. Our commitment to "quality", which has given us credibility in commercial markets, has enabled us to undertake more complex and diverse projects. Our attitude in selecting and producing works shows our strengths and this has been because of our transparent and long-term cooperation with our partners.